2023 Hero Appreciation Week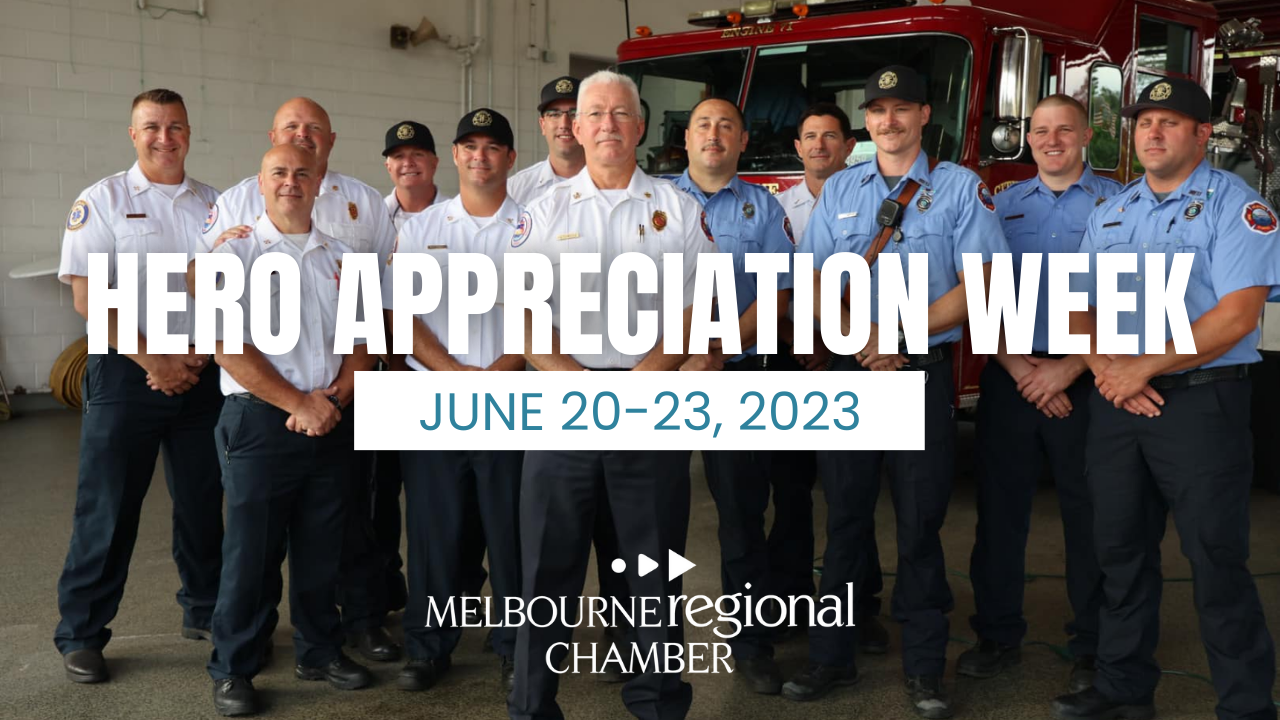 Who is your Hero?
The Melbourne Regional Chamber will host its Hero Appreciation Week, June 20th-June 23rd, and you are invited to participate! This week-long celebration is dedicated to recognizing the everyday heroes who make a significant contribution to the growth, development, and betterment of our community.
We want to hear from you! Who is your hero? Is it a neighbor who volunteers at the local food bank? A first responder who puts their life on the line every day? A teacher who goes above and beyond to inspire their students? Whoever it may be, we want to honor them during Hero Appreciation Week.
This is our chance to show our appreciation for those who make a difference in our community. It's important to recognize their dedication and service and let them know that their efforts are noticed and appreciated. By celebrating our heroes, we hope to inspire connections and foster pride among our hometown heroes and the local community.
Please join us in recognizing the heroes in our community.
All Heroes will receive an invite to our Celebratory Breakfast Reception on Friday, June 23rd.
Oops. This form is no longer accepting responses
We're sorry but this form/survey is no longer accepting responses. If you have questions or believe this is an error, please contact us.
Melbourne Regional Chamber
1005 East Strawbridge Avenue, Melbourne, FL
321-724-5400